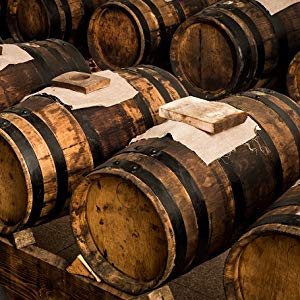 The Basics
Seal the bottle with the cork or cap and keep in a cabinet or pantry out of the light and away from the heat. Bright light and heat are the two things that can quickly deteriorate your balsamic vinegar.
How long will it last once opened?
Some of this depends on how long you keep the cap off of the bottle and expose the balsamic vinegar to open air. Assuming you use and cap your bottle regularly, one can expect the Balsamic Vinegar to last for 12-18 months after opening. Towards the tail end of that range, you may begin to notice the flavor is more subtle. All Blazing Bella balsamic vinegars are marked with a best by date - it is best to use your balsamic by the date marked on the back of the bottle.
Should I refrigerate?
You do not need to store your balsamic vinegar in the fridge. Many customers find that balsamic vinegar's flavor profile is best at room temperature. 
If you use it to make salad dressing, you might enjoy the cooler temperature from refrigerated balsamic vinegar, however, this is a matter of preference and not a necessity.