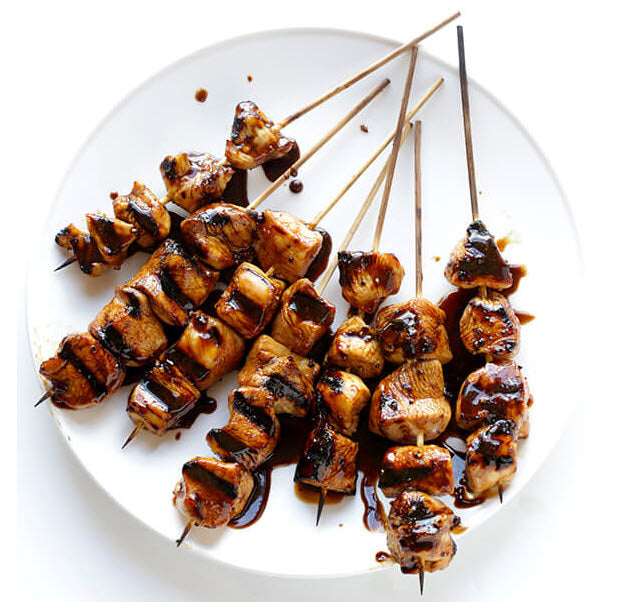 Whether it be winter or summer, on the grill or in the oven, there's always fun to be had with some chicken skewers!
Serves 4
Prep time 10 minutes
Cook time 30 minutes
Ingredients
1/4 to 1/2 cup Blazing Bella Balsamic - your preference on amount and flavor
1/8 cup of honey
2 lbs of boneless skinless chicken breasts cut into bite-sized chunks
Salt
Pepper
Instructions
In a large ziplock bag, combine the balsamic vinegar, honey, and add the chicken. 
In the fridge, let the mix marinate for at least 20-30 minutes. 
If you are using wooden skewers, soak them in water for 15 minutes to prevent them from burning.
Add chicken to skewers and season generously with salt and pepper.
Place on grill or in the oven for 3-5 minutes on each side.
As the chicken is cooling, drizzle a little extra Blazing Bella Balsamic onto the skewer.
Enjoy!