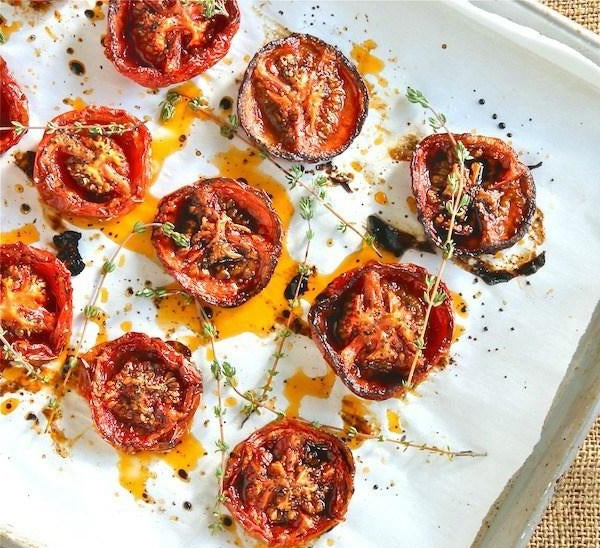 An easy and delightful appetizer with lots of range for you to customize to your liking.
Serves 4-8
Prep time 10 minutes
Cook time 4 hours
Ingredients
6 tomatoes (juicy heirlooms work best - you can choose the tomatoes)
2-3 tablespoons Blazing Bella Balsamic - we recommend fig or barrel aged
Sea Salt
1/4 cup extra virgin olive oil
1/2 tsp dried thyme
Instructions
With the oven preheated to 300 degreed F, add parchment paper on a baking sheet.
Slice tomatoes in half and lay face up on the sheet. Drizzle olive oil and sprinkle with salt, pepper, and thyme.
Roast for 3-4 hours until to your liking.
Drizzle Blazing Bella Balsamic Olive Oil on the tomatoes.
Enjoy with a mozzarella!